Modern Technology
Short articles on modern technology from toys to tools. We love our lasers, CD players, GPS, cell phones, ATMs, mag stripes, bar code readers, computer aided design and even computer controled milling machines. This page is devoted to showing how things like these work.
At work, at play and everywhere in between We enjoy the ease, comfort and capabilities provided by modern technology. Robots build our cars, computers automate our daily repetitive tasks and machines give us power far greater than our own and communication with people and places all over the world and beyond. Most of us never know how these technologies work and even those of us that are expert in some advanced technologies might know little or nothing of others. That situation is not likely to ever change. There is far too much to know for any individual to become expert or even competent in more than a handful of the amazing technologies that make up our world.
Articles listed on this page will share some of the secrets of those technologies that you may not already be familiar with.
Finding Edges in Images -The Sobel Operator
The Sobel operator is a commonly used image processing method for finding edges in an image. You can use it to quickly find outlines of objects in a photo or video feed.
If you have ever wondered how to easily get an outline from an image, such as a photograph or even a live camera feed, this article describes a simple process using the Sobel operator. With this method you can take a photo and quickly draw just the outlines of the objects in the photo. This is a commonly used image processing operation that allows machines to find information that your brain automatically picks out, or sometimes the machine can even cut through clutter that your brain won't.
FLASH LIDAR
---
Being Shot At
| | |
| --- | --- |
| | Incoming Missile: What does it look like when you are the target of a missile? Cool Videos From the point of view of a target. Missile approach videos. |
---
Past Technology Articles
The Rogowski Coil
The Rogowski Coil.
This article describes the theory of operation of a great tool for measuring fast pulsed currents or high frequency currents without direct contact.
How MP3 Files Work
How do MP3 files Work?
The Science and Math Behind All That Entertainment.
How Magstripes Work
How do MagStripes Work?
The technology behind the magnetic stripes on your credit cards. How does the magnetic stripe on the back of a credit card work?
News: Phoenix Landing on Mars
---
This is an extremely exciting technology -If you want to buy me a gift, this is what I want! Amazon's Kindle is a book reader. It would be a little like carrying around 200 books but in a package smaller than a laptop. Better than that- you buy the books online and pay less than $10. I could save a fortune and not have to add anymore bookshelves to my house, which already looks like the city library -maybe I could even replace the books I've got with the electronic version! Anyway, this is something you need! If you happen to know me personally, this is a gift I would love!
For Amazon's Kindle, click here!
---
AKoff Guitar Assistant designed to assist in visual tuning a guitar with microphone or an electrical guitar connected to PCs sound card. It analyzes in real time a stream of audio signals from WAVE input of your sound card and calculates the main frequency. This frequency is shown by a pointer on graphic guitar signature stamp (frets), comparing it to the proper frequency. Tuning a string now simply means centering the pointer on the appropriate graphic fret.
Click Here!
for graphical assistance tuning your guitar/violin/viola/cello/etc.... on your computer!
---
AKoff Music Composer is music recognition software which performs Wave to Midi conversion. Composer recognizes polyphonic music from microphone (other Wave input or file) and converts it into Midi sequences. You can sing, whistle or play guitar, piano, flute and so on with your microphone, Composer will automatically recognize and score your music and create standard Midi sequences. Neither a Midi keyboard nor any musical experience are required to compose music.
Click Here!
to compose music with just your microphone!
---
MidiWav Recorder converts MIDI files to Wave, MP3 and WMA files. You can record to Wave, do MIDI playback only or mix it with Microphone input. Midi2Wav self-adjusts sound card mixer. You can even convert multiple files in batch mode. Midi2Wav is also a full-feature MIDI and Wave player.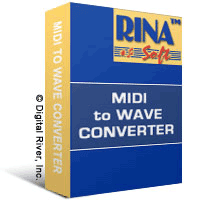 Click Here!
for the easiest way to make wav files from your midi compositions!
---
Works in Progress
Transportation Technologies
Automated Teller Machines
Robots
Satellites
Bar Code Readers
Lasers
Web Crawlers
HDTV
Communications Technologies
Medical Technologies
Crime Investigation
Giant Magnetoresistance
---
<! --------------- BEGIN ANALYTICS AND TRACKING AND AMAZON ------------------>