Troy Stark
Welcome to Troy Stark's Personal Page on StarkEffects.com
More Than You Ever Wanted to Know About Troy.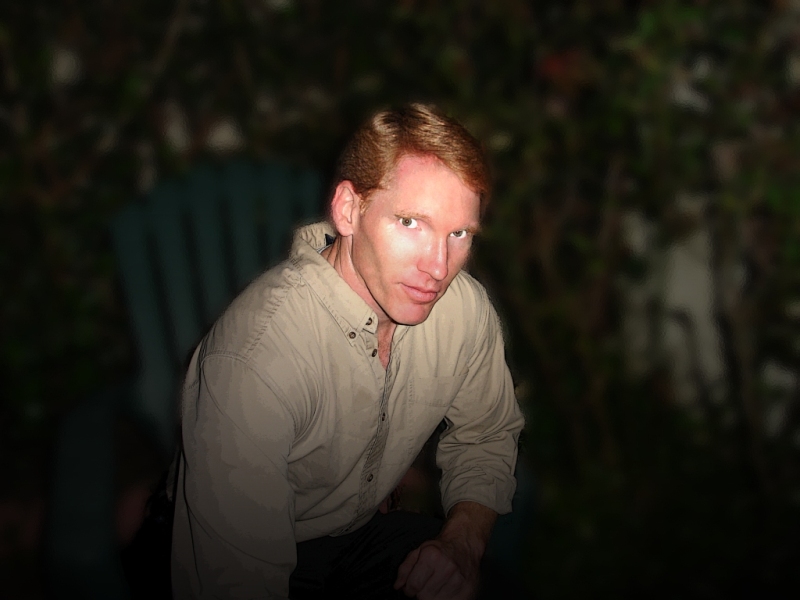 My son took this photo while I was doing some gardening.  I garden at night to calm down since I'm busy all day. I usually smile more.
Well, let's not get into a philosophy discussion with this. My name is Troy Stark and I enjoy running the STARKFX.com or StarkEffects.com website just to have a place to put some of my unusual stuff where others can see it.  I'm married to my high school sweet-heart, Kristin. Well, actually I was in high school, she was going to college in the Fall right after we met at an amusement park.  Now I'll always love amusement parks.  Anyway, we've been married 26 years (this is 2011), and we were 21 when got married. Sometime in the year 2006 we had been married half our lives.  We now have 3 children that we love to torture by making them do homework and we are very proud of them. Actually, only the youngest, at 17, is still "torturable", the ohter two are responsible adults and have to make their own decisions about homework.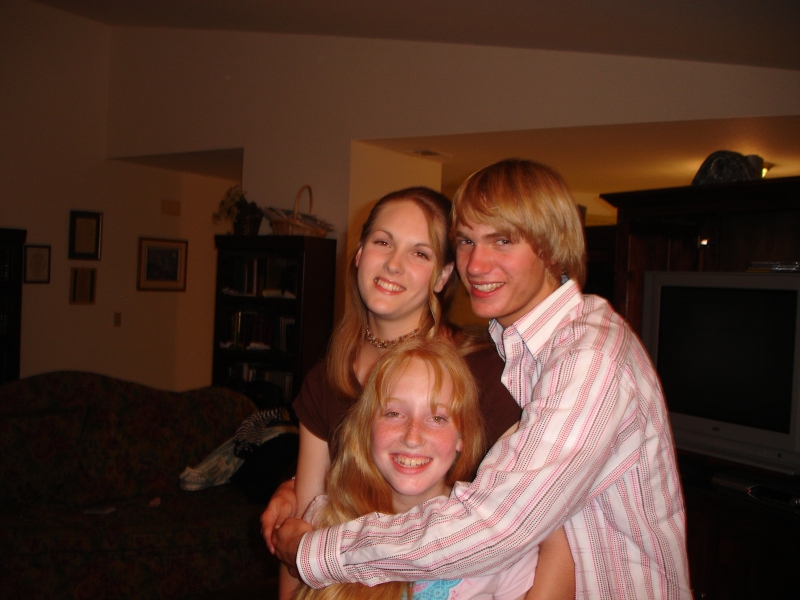 Our 3 Kids in an old photo.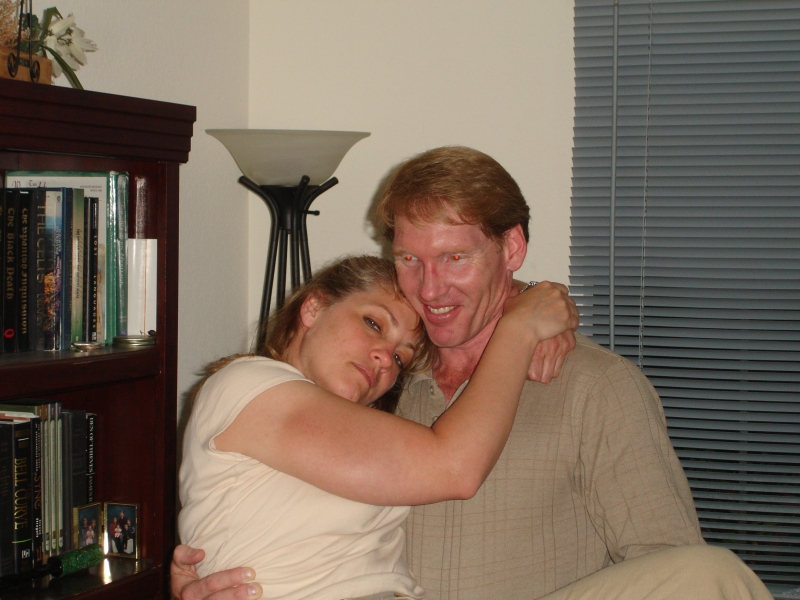 Kristin & I
This website is my best effort so far to share my love of science and the fun I had acquiring a scientific education.  My intention is to eventually put all of my interesting course notes, the notes I kept in graduate school, on this site to share. They will be altered of course, since I must rewrite them and put them in an order I like better than the way they were taught to me.  Now I have a lot more insight to share on these notes than I did when I first wrote them. 
I grew up in a farming town in northern Utah. I had a wonderful childhood playing in the fields, drainage ditches, swamps (Utah's rather dry version of a swamp) and groves.  I spent a good deal of time collecting samples to put under my little microscope that my parents got me for Christmas one year.  To me, my life was perfectly normal but if a kid these days made the explosives I used to make as a teenager or wrote the subversive kind of notebooks I did as a kid they'd be in a whole lot of trouble.  It was fun for me though. 
My high school years were wasted on everything except education.  Good grades were not too much trouble and I did learn a good deal in all of the science classes offered by my school but I did not apply myself as I should have and so I missed so much that could have been learned.  Then again, my attention was on all of those beautiful girls in my class and I doubt that anything could have changed that.
I did considerably better after going to college and getting married.  A little maturity improved my concentration dramatically.  I attended 3 of the big universities in northern Utah and obtained a B.S in physics at one, a M.S. in atomic physics at another and was finished with all of the course work and the comprehensive exam for a Ph.D. at the third when I got sidetracked by a pretty interesting job as an optical engineer.  In addition to the enjoyable work they paid quite a bit more than the teaching assistantship jobs we had been living on, so I was seduced by money.
If you are interested in seeing my resume, here it is in *.pdf format: Click Here.
In June of 2005 I received an offer to work in Santa Barbara.  Now we live in Santa Barbara County and love southern California, or rather the central coast. 
I never have the time to do what I would like with my website, but I'll keep putting occasional effort in and we'll see where it goes.
You saw me in one of my hobbies, gardening, above.  My other non-scientific pastimes include auto repairs and home improvement projects, but I usually smile less doing those, so fortunately, no photos.
I do have a good time in the gym, and of course out at my home gym: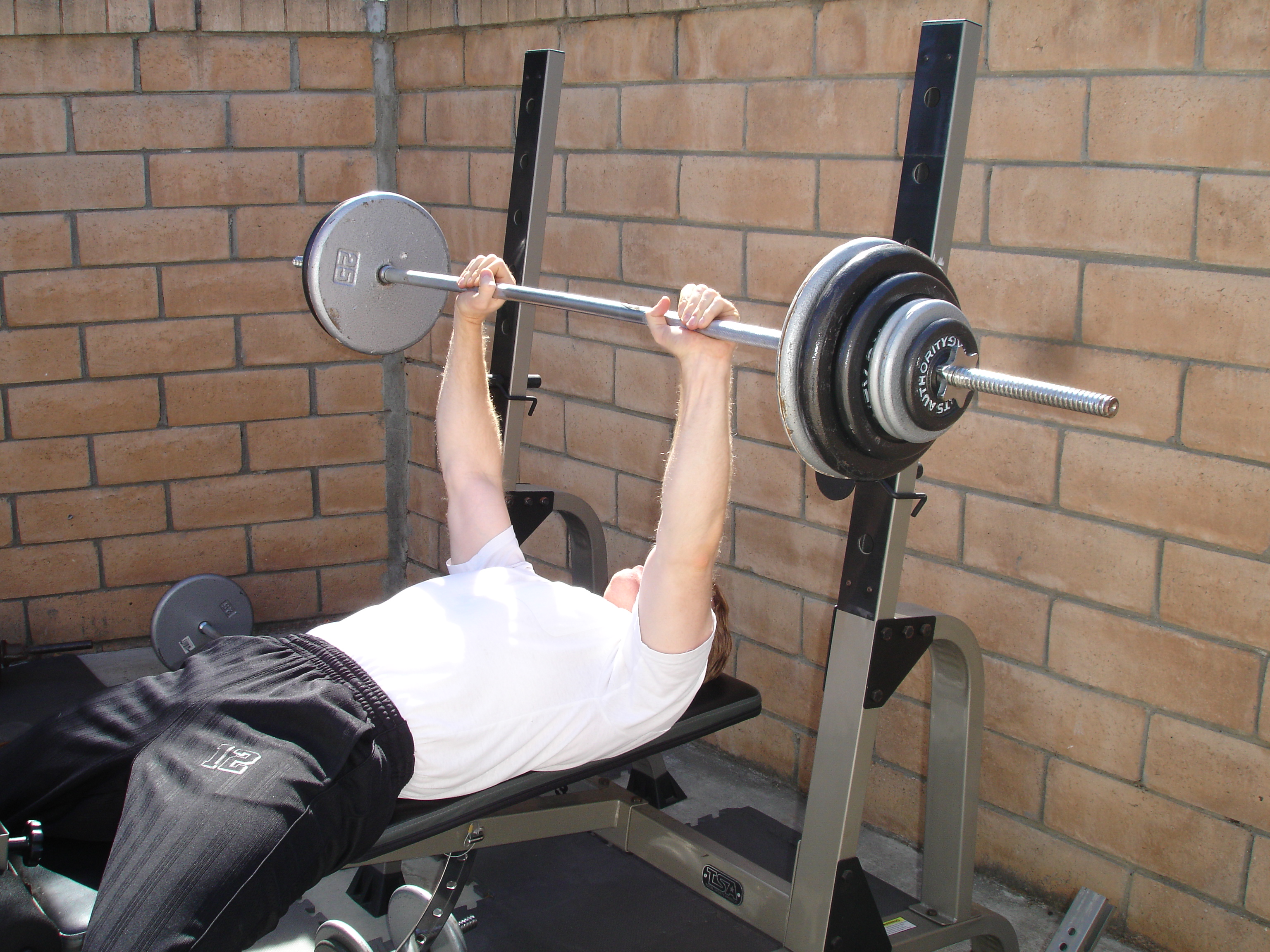 The weight just sits up there for a long time, and then I quit.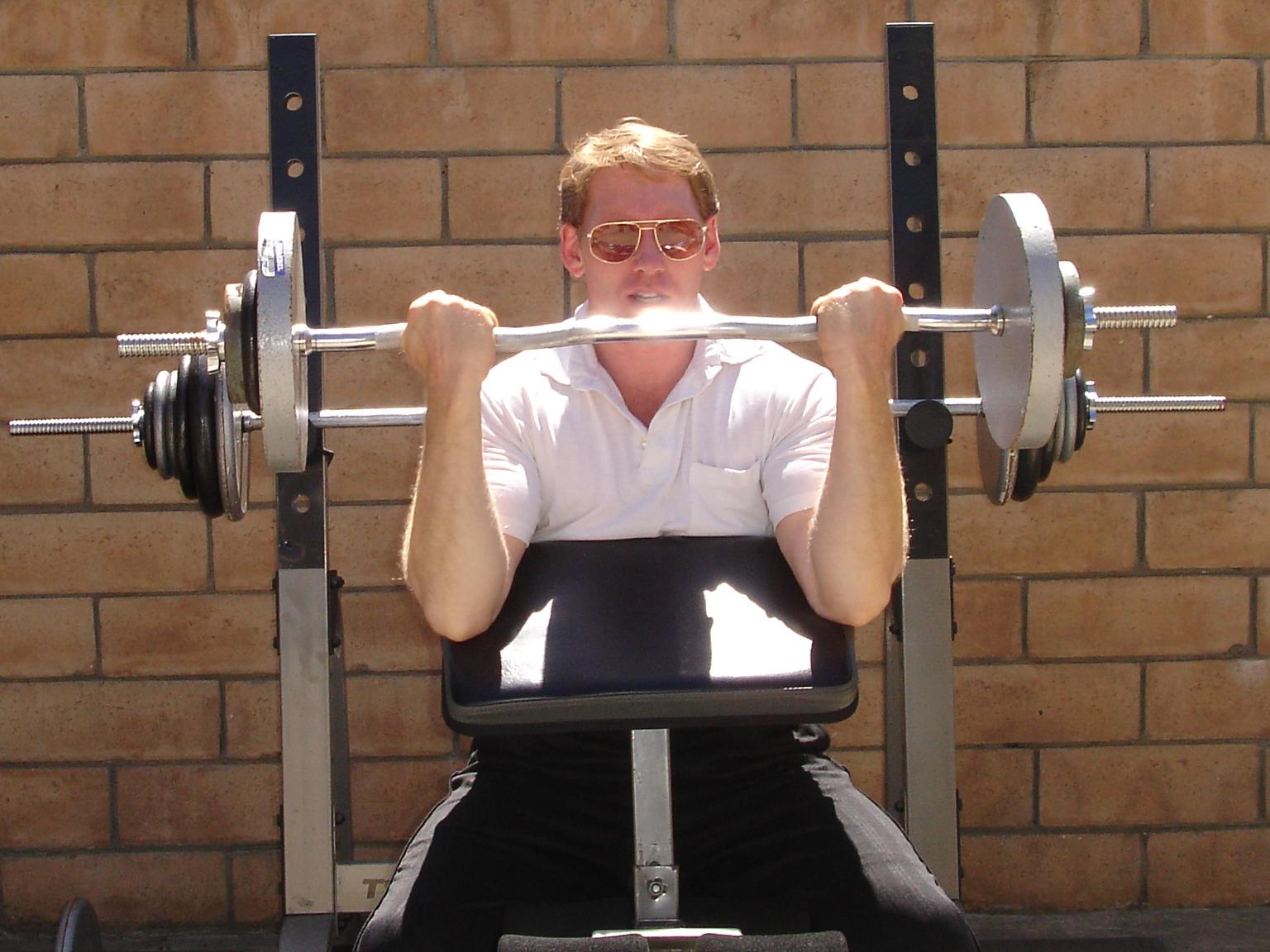 It is nice to get a little sunshine though.
Well, now you know what I look like. Hopefully that won't keep you from checking out the website content.
I do have quite an interest in strength training, ever since joining the wrestling team in junior high, so I have collected a lot of information on the subject.  I studied muscle physiology and strength training in college and developed my own program over many years. If you're interested, click here to go to my page on exercise, diet and strength training. However, be warned you will see a photo of a typical middle-aged scientist (me) with his shirt off.
Click Here to go to my myspace place:  http://www.myspace.com/t_troy_stark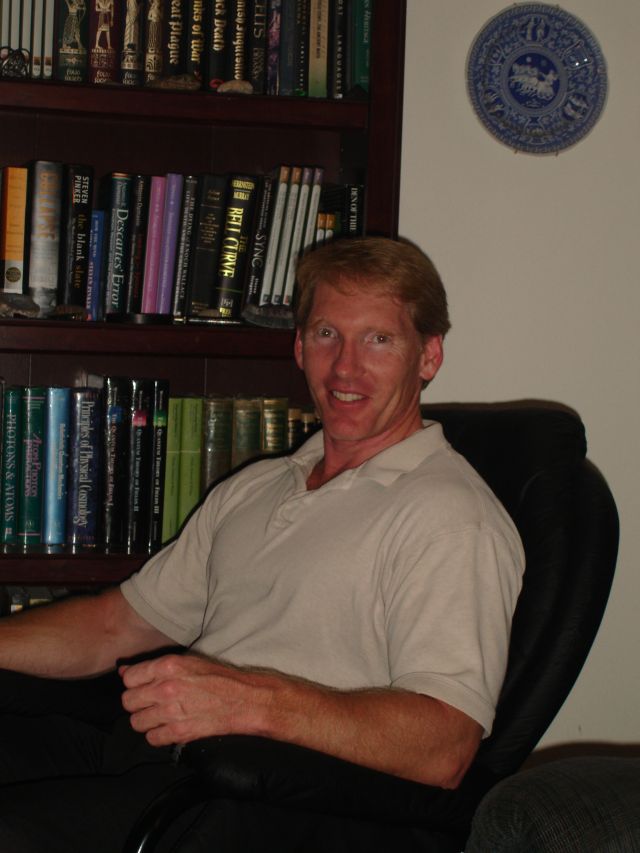 ---
---